Online Help & FAQ
COVID-19 information
During this exceptional period, the Parfumdo teams are mobilised to communicate, process and ship your orders in the best possible sanitary conditions. The safety of our employees is paramount in order to maintain the flow of processing and our availability. It is for this reason, some delays may be extended.

Do you have any questions? We will answer them, as clearly as possible.
Can I order from the Parfumdo site during the confinement period ?
YesOur team will make every effort to process your order, keep you informed and maintain the best possible shipping times.


I would like to order a product that is out of stock: are you still supplied?
Yes Our suppliers continue to ensure our supply but lead times are sometimes longer.
In order to be alerted of the availability of the desired product, you can click on the "NOTIFY ME WHEN AVAILABLE" button to be alerted as soon as the product is available again on the site: just enter your e-mail address. It is not necessary to create a customer account to use this feature. For your information, the email address you provide will only be used to notify you of the availability of the desired product. It will not be used for commercial purposes.

How long does it take for orders to be prepared and shipped by Parfumdo?
The usual preparation and dispatch times are 24/48 hours. They can be extended from the containment linked to COVID-19, given the precautions taken to guarantee the safety of customers and workers. For this reason, we prefer to increase the indicative preparation and dispatch time to 24/72h.

Our Parfumdo teams will do everything possible, in strict compliance with the recommended sanitary measures, to process your order as quickly as possible.
How much is the shipping cost?
Is home delivery maintained? Within what timeframe?
Yes Home deliveries are maintained with longer-than-normal delivery times due to the exceptional situation. Add +24h to +72h extra time for delivery of your order to your home.
COLISSIMO or CHRONOPOST deliveries are carried out with specific procedures to ensure the health safety of customers and delivery personnel. Deliveries are now made only on the following days: WEDNESDAY, THURSDAY and FRIDAY, whatever the chosen carrier.
Since the confinement, the situation is constantly evolving with the transporters. Our teams are constantly adapting to ensure that your order reaches you as quickly as possible. We thank you for your understanding.
How will the parcel be delivered to my home?
Due to current health safety reasons, carriers now deliver parcels to homes without a signature. Parcels are now deposited directly in the letterbox.

Our partners COLISSIMO and CHRONOPOST are committed to ensure the safety of customers and their staff. We thank you for respecting the procedures put in place for the safety of all.
Is Relay Point delivery maintained?
No Unfortunately; as the majority of the Relay Points are shops, it is no longer possible to request delivery at a Relay Point at the moment.
You have ordered on the site

My parcel is blocked in a closed Delivery Point, what should I do?
As the Relay Points have closed, it is not possible to retrieve your order during the Containment Period. Your parcel is therefore waiting at the Relay Point. You will be able to collect it when it reopens.
I don't want to wait until the Relay Point reopens to pick up my order.
We offer you the possibility of a refund of your order: please contact our Customer Service by e-mail: contact@parfumdo.com specifying your choice. We will send you a certificate to be completed and returned to us so that we can process your request.
How long does it take to get my money back?
The usual refund periods are 14 days at the latest. However, in view of the current situation, these periods may be extended. We endeavour to make refunds as quickly as possible so as not to penalise you financially. We thank you for your patience and understanding.
I would like to return a product: is it still possible?
Yes In the same way as usual. Contact Customer Service by e-mail: contact@parfumdo.com who will then inform you of the procedure to follow.
Do you have any other questions ?

Our Customer Service can be reached by e-mail at the following address contact@parfumdo.com or via our online contact form, Monday to Friday from 9am to 12pm and 2pm to 5pm.
In view of the current situation, the response times of Customer Service can be extended. Thank you for your understanding.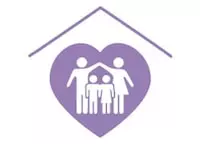 Take care of yourself
and your loved ones.