Guerlain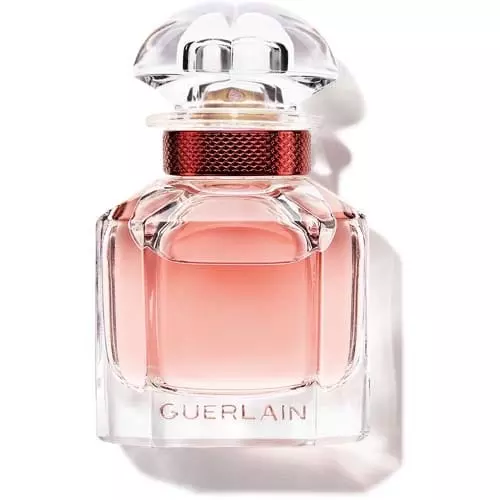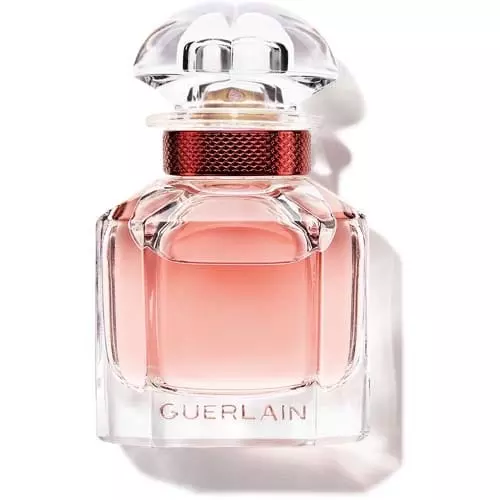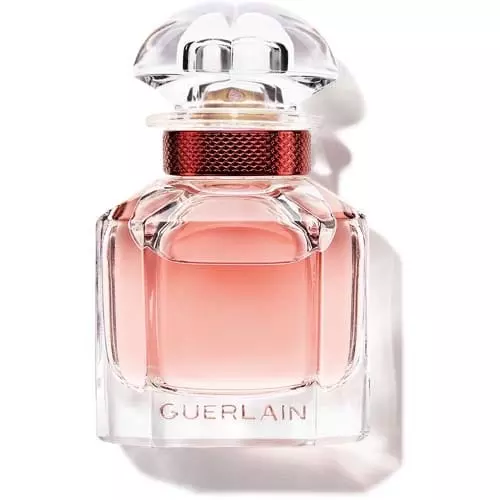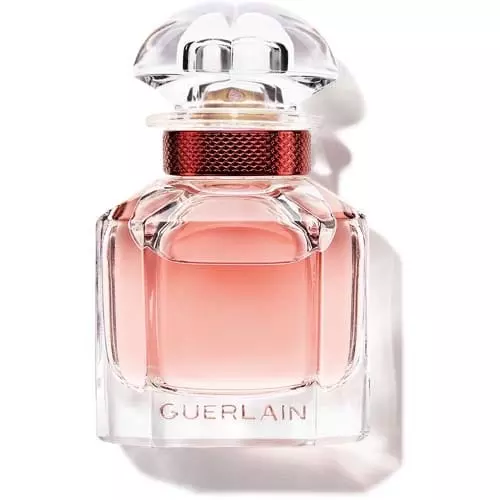 Guerlain
MON GUERLAIN
Eau de Parfum Bloom of Rose
Description
Fragrance
Olfactive pyramid
Découvrez Mon Guerlain Eau de Parfum Bloom of Rose de Guerlain
Dans cette Eau de Parfum lumineuse, le duo incontournable lavande-vanille est coloré d'une brassée intense de roses et d'une note de poire délicieuse. Un sillage floral fruité qui fait battre le cœur plus vite. Passionnément.
Votre parfum Mon Guerlain se présente dans son écrin "quadrilobé" qui joue le contraste entre la force des lignes tendues et la sensualité des courbes, comme un écho aux multiples facettes du féminin.
Aujourd'hui, il est sublimé par un luxueux poids de verre et une parure d'un rouge passionné, en accord avec la matière première reine de la fragrance : la rose.
Mon Guerlain est un manifeste parfumé de la féminité d'aujourd'hui. Une femme multi-facettes : forte, libre et sensuelle incarnée par Angelina Jolie.
Avec l'Eau de Parfum Bloom of Rose, Mon Guerlain poursuit son exploration des multiples facettes du féminin avec celle de la passion. Elle invite les femmes à partager leurs passions et à affirmer leur personnalité ardente.
Mon tatouage invisible, ma signature, mon parfum, Mon Guerlain.
Ingrédients principaux :
Lavande, rose, note poire, vanille.
Secret du Parfumeur :
Depuis 5 générations, le parfumeur Guerlain explore la planète à la recherche de matières premières précieuses. Pour l'Eau de Parfum Bloom of Rose, Thierry Wasser et Delphine Jelk composent un véritable bouquet de fleurs parmi lesquelles se distinguent la rose bulgare et la rose turque qui accompagnent la lavande française d'exception et le jasmin Sambac présents dans chaque déclinaison de la ligne Mon Guerlain. La spontanéité de la rose fait écho à la radiance du jasmin. Ensemble elles insufflent de l'éclat et de la passion à la composition.
Top Note : Mandarine Cassis Note Poire
Heart Note : Note fleur de pêche Rose Jasmin Sambac
Base Note : Santal Patchouli Vanille
Read more
Read less
AS A GIFT
Your Guerlain pouch*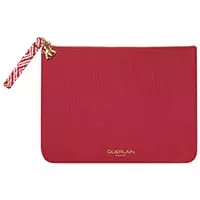 *from 75€ purchase in the Guerlain brand, within the limit of available stocks.